TORC (Tectona Ocean Recovery Club), which started at the request of previous voyage crew, offers post voyage support enabling people to develop confidence, self-worth, friendships and the ability to integrate back into their families and communities.
The aim is to watch out for each other, share stories and have a laugh whilst working to make sure the boats are funded and maintained so that others have the chance at this life changing experience.
We meet regularly on shore as well as on the boats at maintenance days through the winter. Working alongside skilled craftsmen and other volunteers from the community, changing attitudes, building relationships, reducing isolation and having a common purpose of wooden ship restoration is hugely rewarding.
Learning new and traditional skills, gaining physical and mental resilience, building self-confidence and pride in our achievements, all helps to strengthen Recovery.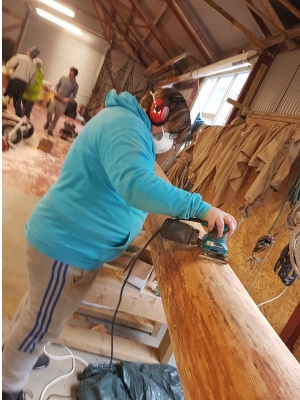 Finding Friends
''I look forward to my Thursdays with friends having a laugh…a couple of years ago I wouldn't have catched a tool in my hand I would have been so scared of it….now I have a toolkit downstairs…everyone is so patient….and I have learnt so many new skills'' Rachel 2020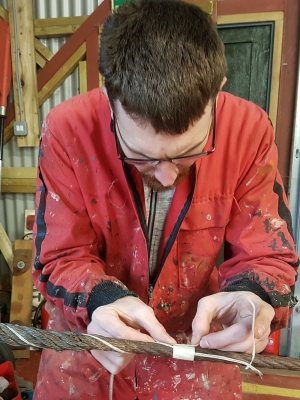 Gaining Skills
''There are days when I feel proper rough and I just want to turn….. then I think 'hang on' it's a maintenance day – I can be around safe people, learn something, feel like I can do something constructive…I always, always feel 10 x better….to go to a place where you are loved the second you go through the door is priceless.'' Tyler 2020
TORC members have made a huge impact on the work and direction of the Trust through their openness, enthusiasm, drive and creativity and are the essence of what we are all about.