Tectona Trust Board of Trustees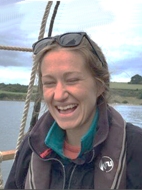 JEN DAVIS Chair
Jen grew up on the West coast of Scotland and has been sailing all her life. She became involved in sail training in 2010 and since then spent every summer volunteering and working towards professional qualifications. After graduating from university and working in a different profession for three years, she came back to the sea again and is now a key member of the team of professional seafarers who operate Tectona. Jen has a passion to create lasting memories of truly life-changing trips for those who sail on Tectona and she forms a vital link between the Trust and our operational arm, Sailing Tectona.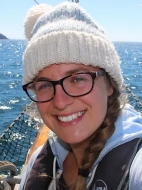 EMMA HARLEY
Emma became involved in sail training at the age of 15 when she was offered the opportunity to take part in a sail training voyage with her school. During that voyage the crew faced challenges but pulled together to help each other and bonded as a team. This experience paved the way to years of volunteering in sail training and led her to develop a passion to help many others experience the life changing nature of a sail training voyage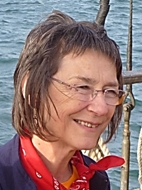 Dr BARBARA CRABTREE Commodore
Barbara was taught wooden boat restoring skills by her husband Roger. Over a period of five years they lived on and restored a motor yacht which they subsequently used for cruising. She has been intensively involved in the Tectona project since the outset, starting with the visit to the Marseille marina where they first sighted Tectona. Following Roger's death, she was appointed a Director of the Tectona Trust and as a GP herself, involved in clinical medicine and pastoral work, she continues to support everyone in the 'Tectona family'. This maintains the commitment that she and Roger shared for helping people in Recovery, in whatever form it requires.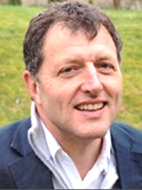 Dr RICHARD AYRES
Richard is a medical doctor with an eclectic medical career spanning general practice, hospital medicine and abroad in Africa. He has also worked professionally in education, teaching consultants and primary care workers for more than 20 years. Currently an Associate Professor in medical education at Plymouth Medical School and working as a GP in a Plymouth inner-city community he has an interest in working in "inclusion medicine". His GP practice runs the outreach service to the homeless in the city. Richard's professional profile ensures that the Tectona Trust has a good understanding of the needs of the community it seeks to serve.
Advisors to Tectona Trust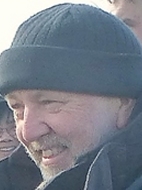 ANDY BROWN
Andy is a Hydrographic Surveyor working in offshore projects around the world. He started sailing with the Ocean Youth Club in 1975 and became a staff skipper at the young age of 19 in command of the Nicholson 55 'Grania' working with young people across the different communities in Belfast. He skippered the 'Falmouth Packet' a 72ft ketch based in Plymouth prior to completing a BSc in Nautical Studies at the University of Plymouth. Andy is qualified as an RYA/MCA Yachtmaster Offshore and Examiner. His in-depth experience in sail training means that he has an excellent understanding of the work of the professional staff that operate Tectona.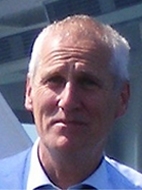 Capt TIM CHARLESWORTH
Tim started his sea going career in 1970 as a Merchant Navy Deck Cadet with Shell. He studied at the School of Maritime Studies in Plymouth and was one of the many cadets who crewed Tectona as part of their seamanship training. After 26 years at sea, including 11 years as Master, he came ashore as Harbour Master in the Plymouth Cattewater - where he re-connected with Tectona. As one of the original Trustees and with his wealth of professional experience and local knowledge he is a valuable source of advice for Tectona Trust.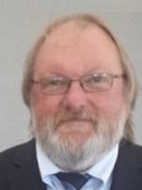 Dr ANDREW ECCLESTON
Andrew first arrived in Plymouth as a Merchant Navy Deck Cadet and eventually came ashore to complete a PhD in Meteorology. Following a spell at the Met Office he founded a weather services business in the Midlands. He eventually returned to Plymouth to take up a teaching post at the University and now works with several other local charities, including Horizons Plymouth and The Prince's Trust. Andrew is a Chartered Meteorologist and works internationally in the field of meteorology. He is qualified as an RYA/MCA Yachtmaster Offshore and as an advisor to Tectona Trust he brings a background in business and IT as well as a deep interest in sail training.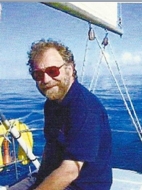 NIGEL CRABTREE Vice Commodore
Nigel shares the inspirational vision of his brother of Roger, the founder of Tectona Trust. Their family background involved spending a lot of time together on wooden yachts, including cruising in the Mediterranean, as well as closer to home. He recently retired from a career teaching music, conducting choirs, orchestras and choral societies. Having been involved in the Tectona Project from the very early days in Marseille preparing her for the delivery trip to Plymouth, Nigel is a continuing source of support and ideas for fundraising and contacting groups who would benefit from Roger's vision.