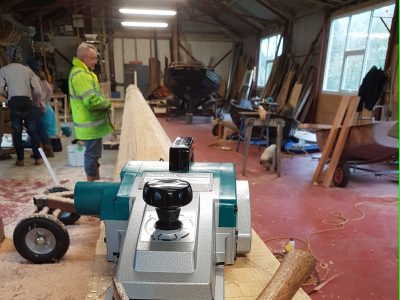 FOTO – Friends of Tectona and Olga are the support group that raises funds to send those in Recovery from Mental Health issues and Drug and Alcohol misuse to sea on lifechanging voyages.
We also support the volunteer and recovery led shore based maintenance of both Tectona and Olga.
At present the historic teak ship Tectona is undergoing a major maintenance enabling everyone to get involved on a weekly basis, learning new and traditional woodworking skills engendering confidence, purpose and friendship and bringing together this often marginalised community.
Your donation will help to further this work and make a huge difference to those in Recovery and their family and friends.
Thank you SO much.
Thank you for your kindness and generosity. Please click on the JustGiving link below and if possible Gift Aid your donation – it gives us an extra 25%.
We would love to keep you updated on what we are achieving and thank you properly, so fill out your details below to stay in contact.
Please fill out your contact details here.
Donations to Tectona Trust are collected via JustGiving.
We will always store your personal details securely, and they will only be used by the Tectona Trust. By signing you give us consent to use your data to contact you via email and/or phone about Tectona, Olga, and related issues which may be of interest to you. We promise to keep your personal details safe and we will not share your data with any third-party organisations. For more information please see our
Privacy Policy
.